• Angler • Fishing Gear • Fly Fishing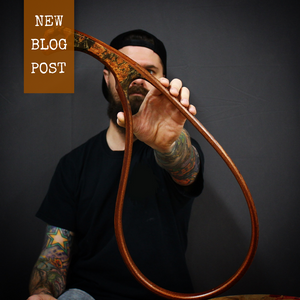 We could open this interview by talking about over-commercialization in fly fishing or supporting small business, but arguments tend to fall flat when you take a look at Mike Craig's nets. They speak for themselves. Say what you will about some of the larger fly-fishing companies, but none of them are making nets that look like this or this. Under the flag of No Leaf Clover Company, Mike's found quite the place in fly fishing by handcrafting these works of art. But, as you'll learn in our interview, it was born out of function, not exactly form, when he had...
---
• Angler • Fishing Gear • Fishing Guide • reels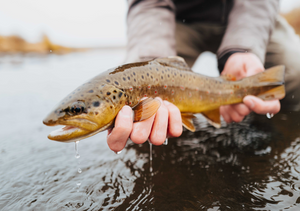 With plenty of unnecessary trinkets on the market, we're putting together a list of fly fishing accessories every angler should have.
---
• Angler • Fishing Gear • Fishing Guide • Fly Fishing • Rainbow Trout • reels • Trout • Winter Fishing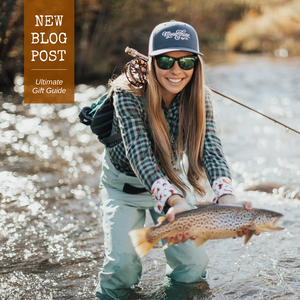 We know the scenario. The holidays are quickly approaching, maybe even an important birthday, and you have no idea what to get the angler in your life. Maybe you're not an angler yourself and the idea of buying the perfect fly fishing gift is a little daunting or it seems like that special someone has everything under the sun.  Well, we're here to make your shopping experience just a little bit easier. For our ultimate fly fishing gift guide, we've decided to break it down by category, separating anglers into different groups and picking out the perfect fly fishing gift...
---
• Angler • backcountry • Fishing Gear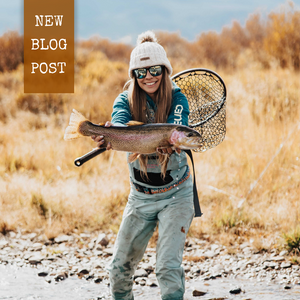 We're embracing simplicity and offering some tips for catching fish on your own two feet.
---
• Angler • Fishing Gear • Fishing Guide • Fly Fishing • Rainbow Trout • Trout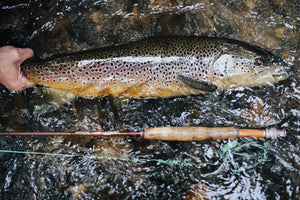 Fly fishing is about as much fun as you can have on the water. But, it's also difficult. Just mastering your cast and being able to get a fly in the water is hard enough, not to mention tricking a fish into sipping your fly. As anglers, we can get so focused on the technique, gear, and logistics, that we forget the basics of how to catch trout. And, that's the whole point, right? That's why we're here today. We're not marketing anything or offering a secret hotspot with 30-inch brown trout. We're just highlighting some bread and butter techniques...