• Fly Fishing • Techniques • Tips • Trout
Is your drift becoming a drag? Here are 5 reasons your drift isn't working, how you can fix them, and catch more trout in the process.
---
• Angler • Fishing Guide • Fly Fishing • Mending • Techniques • Tips • Trout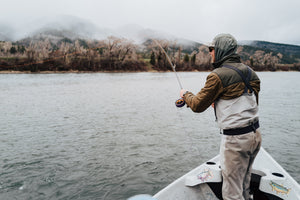 More than flies, casts, and lucky underwear, a great drift is the key to catching more fish—and it starts with a mend.
---
• Angler • Fishing Gear • Fishing Guide • Fly Fishing • Rainbow Trout • reels • Trout • Winter Fishing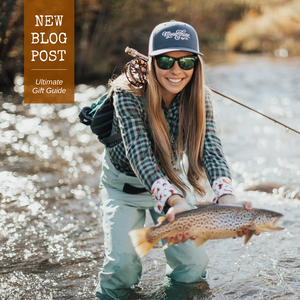 We know the scenario. The holidays are quickly approaching, maybe even an important birthday, and you have no idea what to get the angler in your life. Maybe you're not an angler yourself and the idea of buying the perfect fly fishing gift is a little daunting or it seems like that special someone has everything under the sun.  Well, we're here to make your shopping experience just a little bit easier. For our ultimate fly fishing gift guide, we've decided to break it down by category, separating anglers into different groups and picking out the perfect fly fishing gift...
---
• Angler • Fishing Gear • Fishing Guide • Fly Fishing • Rainbow Trout • Trout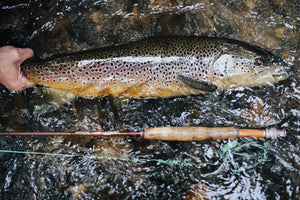 Fly fishing is about as much fun as you can have on the water. But, it's also difficult. Just mastering your cast and being able to get a fly in the water is hard enough, not to mention tricking a fish into sipping your fly. As anglers, we can get so focused on the technique, gear, and logistics, that we forget the basics of how to catch trout. And, that's the whole point, right? That's why we're here today. We're not marketing anything or offering a secret hotspot with 30-inch brown trout. We're just highlighting some bread and butter techniques...
---
• Angler • Fly Fishing • Summer Fishing • Trout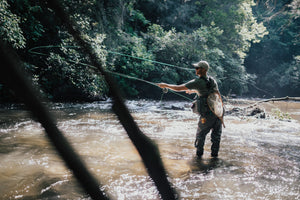 After a year in lockdown due to the pandemic, fly anglers are facing a different type of lockdown—prohibited fishing due to rising temperatures across the Western U.S. According to an article in The New York Times, several of the country's premier fishing areas have either been shut down due to warm water or constricted to only morning hours, including the waters in Yellowstone Park as well as the Missouri River. More drastically, Utah has doubled the daily limit in some places because warm water temperatures are expected to kill substantial populations regardless of angler activity.  There's no beating around the...