• backcountry • Fly Fishing • Rainbow Trout • Winter Fishing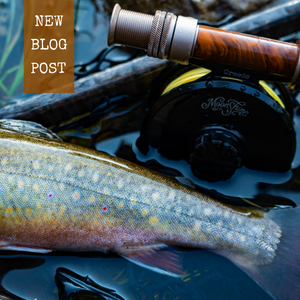 Act quickly before those winter blues set in and plan a trip to one of these prime winter fly-fishing destinations.
---
• Angler • Fishing Gear • Fishing Guide • Fly Fishing • Rainbow Trout • reels • Trout • Winter Fishing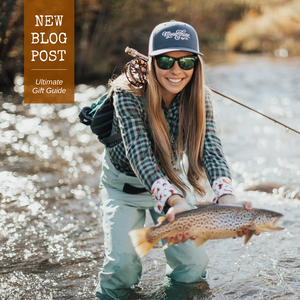 We know the scenario. The holidays are quickly approaching, maybe even an important birthday, and you have no idea what to get the angler in your life. Maybe you're not an angler yourself and the idea of buying the perfect fly fishing gift is a little daunting or it seems like that special someone has everything under the sun.  Well, we're here to make your shopping experience just a little bit easier. For our ultimate fly fishing gift guide, we've decided to break it down by category, separating anglers into different groups and picking out the perfect fly fishing gift...
---
• Angler • Fishing Gear • Fishing Guide • Fly Fishing • Rainbow Trout • Trout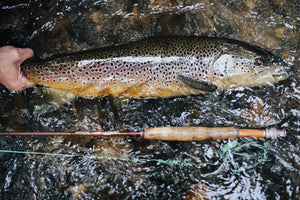 Fly fishing is about as much fun as you can have on the water. But, it's also difficult. Just mastering your cast and being able to get a fly in the water is hard enough, not to mention tricking a fish into sipping your fly. As anglers, we can get so focused on the technique, gear, and logistics, that we forget the basics of how to catch trout. And, that's the whole point, right? That's why we're here today. We're not marketing anything or offering a secret hotspot with 30-inch brown trout. We're just highlighting some bread and butter techniques...
---
• Angler • Fishing Guide • Rainbow Trout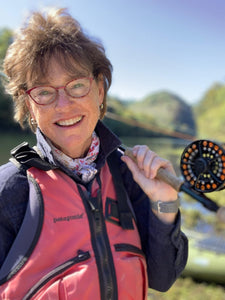 There's an element of being a fishing guide where you need to let go of what people think. At some point, naysayers are going to tell you that you can't fish for a living, or that it'll never work. You need to plant your feet, pick up your fly rod, and hold your ground.
For Susan Thrasher, founder of Southern Brookies, this confidence seems to come naturally. When she started fly fishing in her 30s, it would've been easy to think that she was behind the eight ball as a newcomer and a woman in a male-dominated industry. In our conversation, though, it seems like that's not the way her brain works.