• Angler • Fishing Gear • Fishing Guide • reels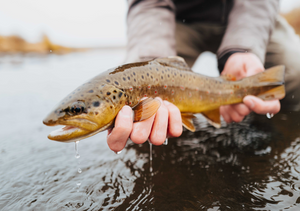 With plenty of unnecessary trinkets on the market, we're putting together a list of fly fishing accessories every angler should have.
---
• Angler • Fishing Gear • Fishing Guide • Fly Fishing • Rainbow Trout • reels • Trout • Winter Fishing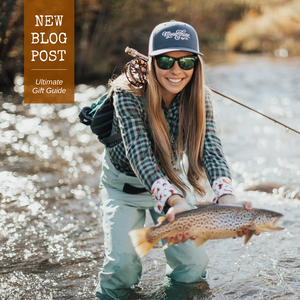 We know the scenario. The holidays are quickly approaching, maybe even an important birthday, and you have no idea what to get the angler in your life. Maybe you're not an angler yourself and the idea of buying the perfect fly fishing gift is a little daunting or it seems like that special someone has everything under the sun.  Well, we're here to make your shopping experience just a little bit easier. For our ultimate fly fishing gift guide, we've decided to break it down by category, separating anglers into different groups and picking out the perfect fly fishing gift...
---
• Angler • Fishing Guide • Fly Fishing • reels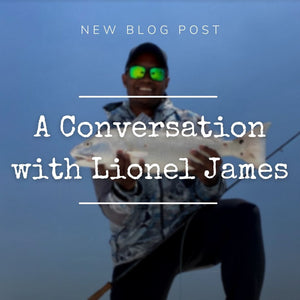 From Alaska to Destin, fishing guide Lionel James has built his career on being one step ahead of the times—and that's not changing any time soon.
---
• Angler • Fly Fishing • reels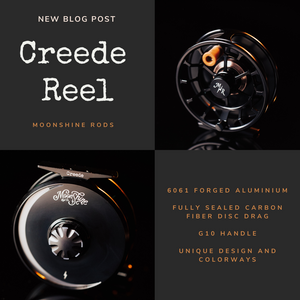 If you've ever spent time across the American West, you know it's a landscape shaped by adventurous spirits, hard-earned character, and maybe a little bit of rule-breaking. It's a place unlike any other, and it's exactly why we named our first-ever reel after one of its most iconic mining towns. Today marks a new chapter for us at Moonshine. For years, we've been dedicated to crafting small-batch fly rods that are durable, hard-working tools for dedicated anglers. But, there's always been a missing element—the yin to our yang—to balance out the equation. Until now. In this article, we're going to...