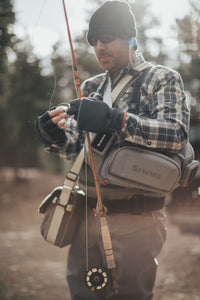 You're just about ready to hit the water, but you still have a couple more things to add to the shopping list. Next is the leader. The leader is the line that's attached to your colorful fly line and is clear. In the picture below you can see the thick clear line attached to the colored fly line. Leaders mostly come in two lengths - 7.5 to 9 foot, the length depends on the type of fishing you're doing. If you're using dries a long leader is better so the fish don't spook at the sight of the fly line,...
---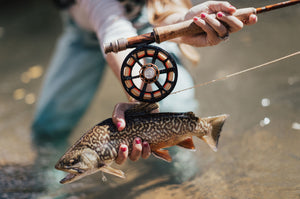 Fly fishing can be overwhelming and very confusing at first, but once you understand the basics and acquire the right gear the rest is just practice and time! Today I'll be going over some basic and starter equipment any fly-fisher can use, beginner or expert! First things first, you'll need a rod. The type of rod you need depends on the type of water and fish you'll be targeting. Rods are labeled with different weights and lengths. Although it's counterintuitive, the weight on the rod isn't how much the rod actually weighs, it's actually its "weight class". The weight class...
---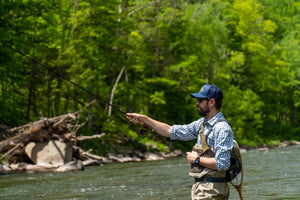 Lately I have been finding messages in my inbox on Instagram regarding euro nymphing. I have had several lengthy conversations with guys/gals regarding my setup and just general ideas regarding this subsurface method of fly fishing. Call it what you want, tight line nymphing, euro nymphing, or Czech nymphing. I want to rename it effective. I was introduced to this way of fly fishing by a friend that had just received a Midnight Special 10' 3wt.  I was incredibly reluctant to try it. I despised nymphing, indicators or as I like to call them "fancy bobbers," split shot, and I...