• Angler • Fishing Guide • Fly Fishing
We're talking split shot, droppers, sinking lines, and so much more
---
• Angler • backcountry • Fishing Gear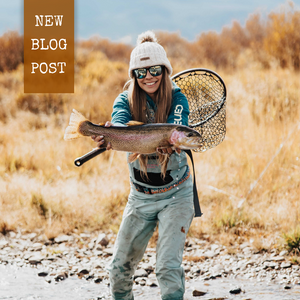 We're embracing simplicity and offering some tips for catching fish on your own two feet.
---
• Angler • Fishing Gear • Fishing Guide • Fly Fishing • Rainbow Trout • Trout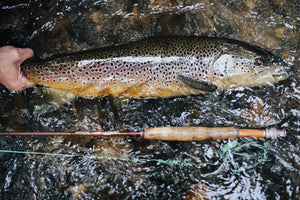 Fly fishing is about as much fun as you can have on the water. But, it's also difficult. Just mastering your cast and being able to get a fly in the water is hard enough, not to mention tricking a fish into sipping your fly. As anglers, we can get so focused on the technique, gear, and logistics, that we forget the basics of how to catch trout. And, that's the whole point, right? That's why we're here today. We're not marketing anything or offering a secret hotspot with 30-inch brown trout. We're just highlighting some bread and butter techniques...
---
• Angler • Fishing Gear • Fly Fishing • Fly tying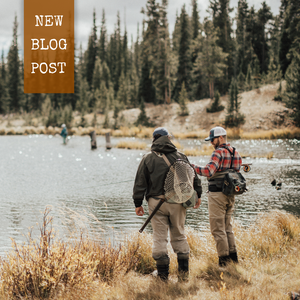 There are two types of fly anglers: Those who like to pick up rocks and look at the weird stuff they find, and everyone else. If you fall into the former category, you're probably not even going to read past this sentence because you're too busy identifying stoneflies and picking apart casings to show off to people who walk by. Godspeed, buggy angler. Now, if you fall into the latter category, we're not asking you to take an entomology course at your local community college or revisit AP biology. But, we do think there should be more riverside entomologists in...
---
• Angler • Fishing Gear • Fly Fishing • Fly tying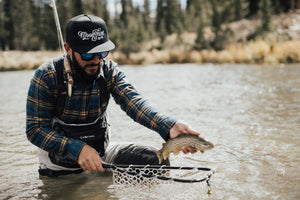 Welcome to a brand new series! We're asking some of our favorite fly-anglers (and friends) to drop their five most essential flies and why they always have them on the water. It's a great way to not only expand your arsenal but also a great way to get into the mind of someone who truly knows what they're doing.  Speaking of knowing what they're doing, Landon Brasseur is a great way to kick this series off. As a fly-fishing guide in the Catskills and a close friend of our team, Landon has hauled massive fish out of waters across the...