• Angler • Fly Fishing • fly knots • Fly tying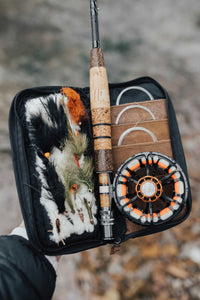 There are two types of anglers: Those who just need a knot to do its job and those who really like to nerd out about knots. If you fall into the latter category and have been tying the Bimini Twist since you were in diapers, this article may or may not be for you. But, if you're just looking for knots that work, then step right up because we have six great ones—plus, a few bonuses. When you think about it, most knots operate on a sliding scale. For every extra twist and turn you make, you're sacrificing something on...
---
• Angler • Fly Fishing • veterans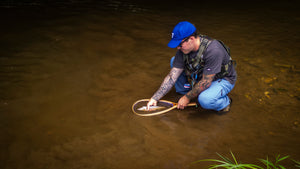 At Moonshine, we firmly believe that fly fishing is about so much more than fly fishing. It's a sport of obsession, passion, healing, and maybe even a few fish, and more than a few veterans have discovered this first-hand. As a way to show thanks to our active and retired military personnel, we're highlighting some of their most memorable experiences on the water. Next up: Army pilot and fly angler Kevin Danis. For as long as I can remember, I've been a fisherman. From trout in the Eastern Sierras of California as a child, peacock bass in Miami as a...
---
• Angler • Fly Fishing • Summer Fishing • Trout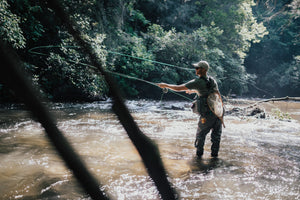 After a year in lockdown due to the pandemic, fly anglers are facing a different type of lockdown—prohibited fishing due to rising temperatures across the Western U.S. According to an article in The New York Times, several of the country's premier fishing areas have either been shut down due to warm water or constricted to only morning hours, including the waters in Yellowstone Park as well as the Missouri River. More drastically, Utah has doubled the daily limit in some places because warm water temperatures are expected to kill substantial populations regardless of angler activity.  There's no beating around the...
---
• Angler • Fly Fishing • Summer Fishing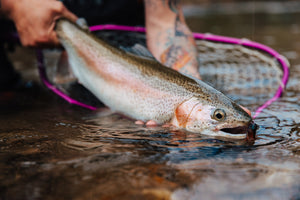 Head to your Instagram app, type '#flyfishing' into the search bar, and it will tell you that there are more than 7.6 million posts. And, scrolling through them, you'll also notice that many (or most) of these photos are of people hoisting a fish out of the water and smiling for the camera—what we like to call a "hero shot." If you're an angler like us, chances are you've taken more than a few of these hero shots. We have, too. Let's all admit it.
---
• Angler • Fishing Guide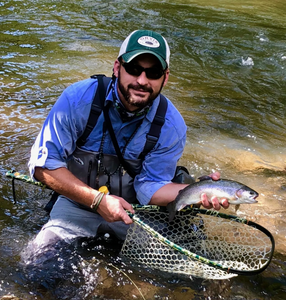 In his own words, guide Phillip Kauffman describes a meaningful day on the water with a combat veteran.